What is Synel System?
Innovative Synel's workforce management software that works
Contact us
for more information
Synel offers an innovative system,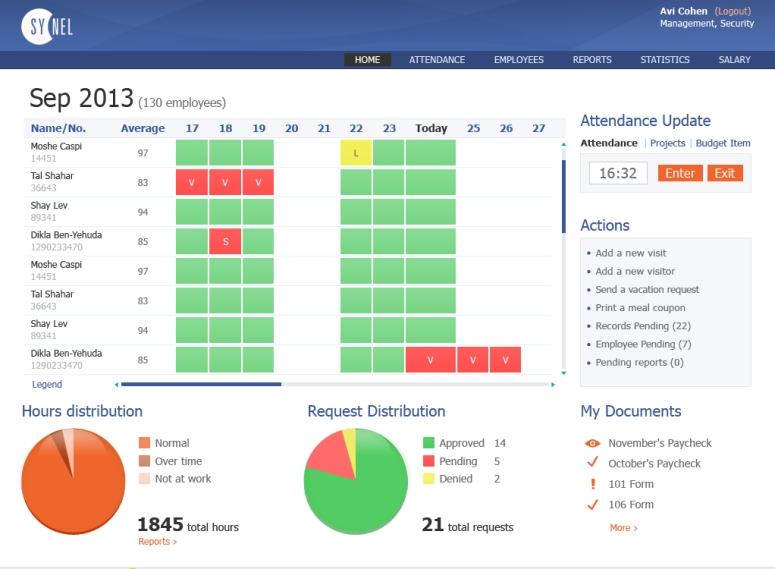 a management software, combining all employees' activities in the organization. Having Synel's solution in your organization ensures increased efficiency by using a single database that is available online to all decision-making and management personnel. Managing the organization's most valuable resource – the human resource – is a sensitive and complex task, requiring an accurate and comprehensive solution tailored to fit each organization's structure and needs.
Synel developed an "all under one roof" solution – to give
managers  the ability to check and control all employees 'activities in the organisation, from attendance and production to access control and human resources. Synel system increases efficiency in your organization, and with its detailed reports of various activities, you can analyze and improve your organization's performance significantly. Having all modules work harmoniously with each other eliminates database duplication, and the system's extended modules such as web reporting and secure access, enhance security for your organization.
Synel's solution includes the following modules:

– Time and Attendance
– Access Control
– Cost center
– Employee scheduling
– e-system